HYDROCARBON TANK CLEANING
This collection of A-ONE chemicals caters primarily to companies that offer tank cleaning services for chemical plants and refineries during turnarounds. We offer degassing and degreasing solutions for most high VOC hydrocarbons, as well as environmentally-friendly cutter solutions for thicker asphaltines.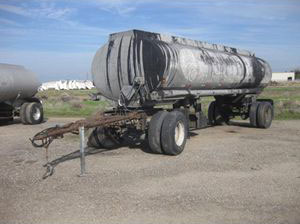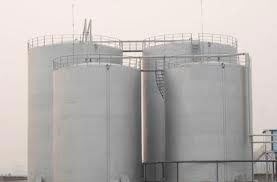 Z-500-S
Highly concentrated degassing compound for hydrocarbon tank cleaning. Excellent on benzene, toluene, xylene, methanol, and other volatile organic compounds (VOC's). Dilutes with water for use. Lowers LEL levels for tank entry in short time. Defoamed version available for LEL vapor scrubbing applications.
DYNA-SOLV 101
The best tank cleaning liquid detergent on the market today. This non hazardous alkaline detergent can be used as a cold water degreaser, presolve, vat detergent, and parts cleaner. Excellent oil emulsification and encapsulation properties.
POWERKLEEN 6000 NEUTRAL PH DETERGENT
Highly recommended for customers with very sensitive waste water treatment systems. PowerKleen 6000 is phosphate-free and carries a neutral pH. This product is excellent for degreasing and general purpose cleaning.
ENVIRO-SOLV TAR/ASPHALT REMOVER
This non-hazardous solution is a safe and economical alternative to many asphalt removers on the market. With a flash point over 200F, applying in confined spaces is much safer than using "cutter solvents". Enviro-Solv is also much more economical than the popular citrus blends. Enviro-Solv is a very effective presolve for cleaning #6 oil, asphalt, oil-based drilling muds, and any other heavy tar-like hydrocarbon.
CITRA CLEAN
This citrus solvent degreaser is very effective at cutting greases, oils, and asphalts. The main active ingredient is derived from orange peels, giving Citra Clean biodegradability and a pleasant citrus odor.
DYNA-SOLV CONCENTRATE HD BUTYL DEGREASER
This caustic based water soluble degreaser cuts heavy crude oil, heavy fuel oil (#6) and grease like solvent. Heat is not necessary to activate the cleaning power of this superior biodegradable degeaser. Just spray it on cold and watch grease and grime melt away.
Citrus-Solv 500
Citrus-Solv 500 is an environmentally safe, tough acting cleaning solvent designed to replace highly volatile hydrocarbon solvents. It is great for cutting tough crude bottoms, along with tar and asphalts. "500" has extremely low toxicity that protects employees and is an excellent alternative to flammable and toxic solvents.
SPECTRA CLEAN
Spectra Clean is a solvent based product that is designed for cutting tough hydrocarbons from vessels. This product works great as a presolve for removing thick crude oils. Spectra Clean can also be reused and recirculated to maximize product use.
Z-400-SE
Z-400-SE is a caustic-based cleaner used for difficult oils, grimes, and grease. This fast acting blend can be used with hot or cold water on multiple types of surfaces. Highly concentrated, Z-400-SE can be diluted to help prolong usage. This product works great for cleaning storage tanks and heavy duty equipment.