Vat Detergents
Vat Detergents are primarily utilized in conjunction with Tank Cleaning Equipment that can heat and re-circulate the chemical solution within a closed-loop. However, they are also very effective through chemical injection systems. These detergents are ideal for tank wash facilities because they are effective at low dilution concentration and have excellent reusability lifespans. Vat Detergents are great for cleaning light resins, oils and fatty acids. They rinse easily removing oily sheens and leaving tanks with a clean finish.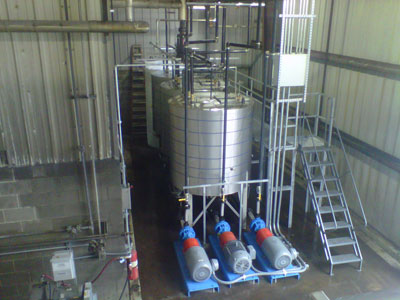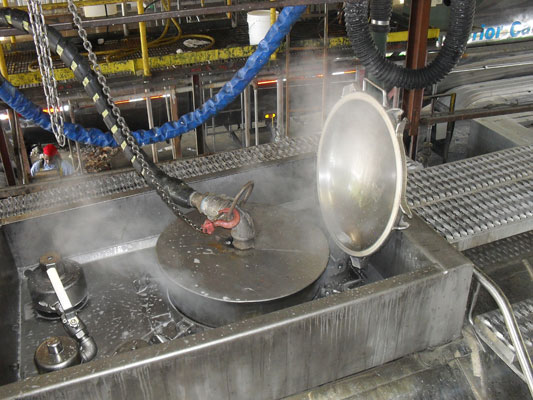 DYNA-SOLV 101
The best tank cleaning liquid detergent on the market today. This non caustic detergent can be used as a cold water degreaser, presolve, vat detergent, and parts cleaner.
DYNA-WASH POWDERED DETERGENT
This powdered detergent can be used as a vat detergent for interior tank cleaning, or as an exterior tank and truck wash soap. Once mixed with water, Dyna-Wash offers a very effective and economical option for light oil washouts, and for cutting vehicle dirt and road grime buildup.
POWERKLEEN 6000 NEUTRAL PH DETERGENT
Highly recommended for customers with very sensitive waste water treatment systems. PowerKleen 6000 is phosphate-free and carries a neutral pH. This product is excellent for degreasing and general purpose cleaning.
DYNA-KLEEN
Caustic-based tank cleaning detergent and degreaser. It is highly concentrated but very economical. Effectively cuts resin and hydrocarbon.
D/D 5000 DETERGENT-SANITIZER-DISINFECTANT
This phosphate-free formula is designed to provide effective cleaning, deodorizing, sanitization and disinfection. Formulated specifically for food grade tank cleaning, food processing plants, food service establishments and other institutions where housekeeping is of prime importance in order to prevent cross contamination.
BREAKAWAY
Breakaway is a neutral pH detergent that does not contain any solvents. This formula allows oil to break out of the mixture just minutes after settling. Ideal for facilities with sensitive waste systems.